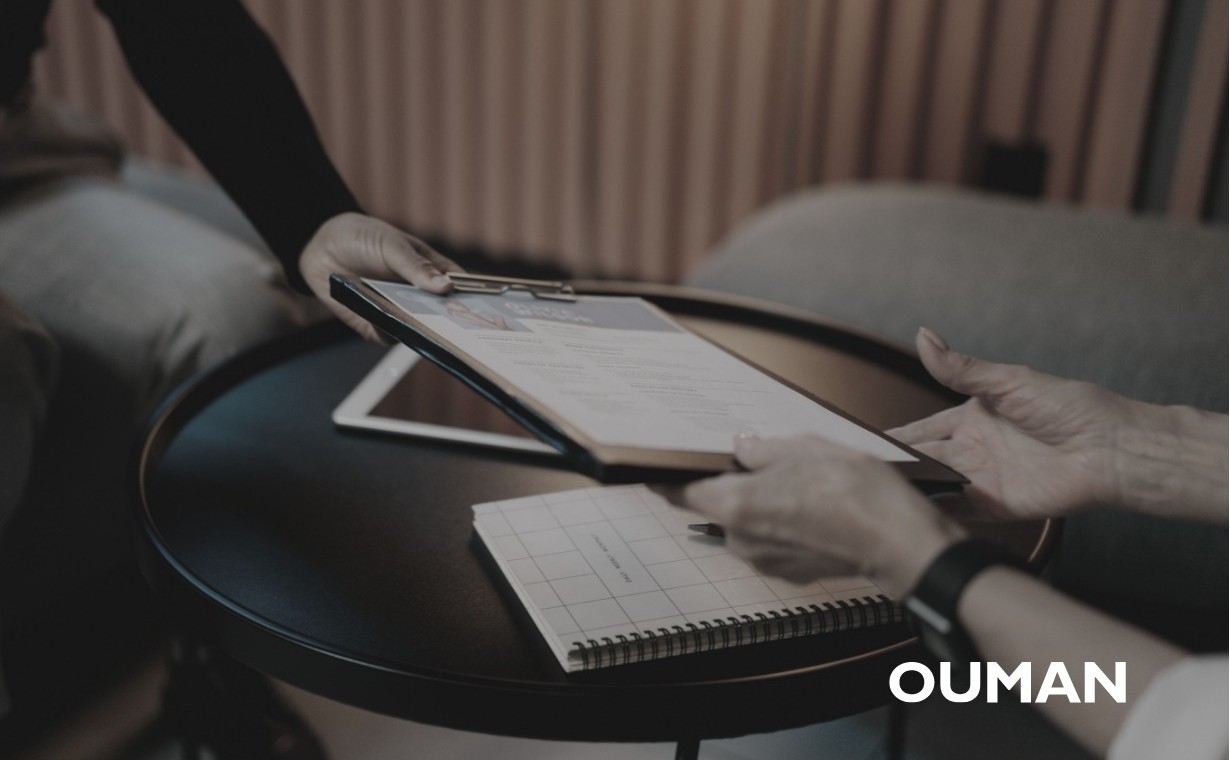 [Position filled] Open position: HR Manager Estonia
This position has been filled!
OUMAN is the largest manufacturer of building automation products in the Nordic countries. Our products improve the energy efficiency of thousands of properties every year. We started 40 years ago with the manufacture of heating controllers, today our products can be used to control all the HVAC processes in a building. We develop and manufacture the products ourselves. Our team includes production workers, product development experts as well as building automation experts. We offer our employees diverse and responsible tasks and the opportunity to develop their skills in an international environment. OUMAN automation products control the energy consumption of properties and play a key role in developing our energy system towards a carbon-neutral future.
We are looking for an experienced HR MANAGER to provide local support to managers and employees in our Kuressaare factory (180 employees). You are responsible for employee lifecycle matters as well as labour legislation and local agreements related matters from hiring to exit.
Your main responsibilities are:
Employment matters from hiring to exit
Providing support to management and staff in varied labour and employment matters
Ensuring compliance with local law and other agreements
Active co-operation and communication with management and employee representatives
Providing labour relations perspective for country HR strategy
Marketing and communication activities, management of corporate information channels, information and advertising materials, business gifts
HR processes related to your responsibility area: employment documentation, employee training plan and budget, development evaluation, vacation schedule, joint events, employee satisfaction survey
To succeed in this role you should have:
Suitable educational background (for example bachelor's degree or equivalent in Human Resources or related field)
3-5 years of work experience within operative human resources field especially within production environment advising managers in diverse HR topics
Solid experience and knowledge of employee lifecycle management and employment matters from hiring to exit including the salary structure
Experience in local labour law and employment issues
Excellent communication skills, oral and written self-expression skills
Fluency in Estonian and English languages both written and verbal is a must
Proficiency in Finnish is considered a plus, but not mandatory
In this role you report directly to the CEO of Ouman Estonia and work in close collaboration with Ouman Group HR Manager. You will be a member of Ouman Estonia management team. The position is permanent and it is based in Kuressaare, Estonia.
More information and applying for the position:
For more information about this job you can contact Erik Keerberg, CEO Ouman Estonia: erik.keerberg@ouman.ee, tel. +37255584403.
Please send you application letter and CV by 10th of June 2022 to Ouman Group HR Manager, Reea Lehvilä: reea.lehvila@ouman.fi
Interviews will take place during the following weeks and the position is filled as soon as the right candidate is found. The preferred start date is at the end of June or start of July.
In 40 years, the OUMAN Group has grown from a Finnish controller manufacturer to an international expert in the field of building automation. We are part of the Swedish Ernströmgruppen family business, which is more than 100 years old and employs 1,000 people. Ernströmgruppen's goal is to develop the companies it owns towards more digital and sustainable future for future generations.
Our solutions are enjoyed by residents, property owners, property managers, contractors, and equipment manufacturers across Europe. We are Scandinavia's largest manufacturer of HVAC controllers and produce more than 1 million products annually. We supply our customers with everything an automation contractor needs to control HVAC processes, and we have a wide range of controllers, field devices and building automation solutions. We are a pioneer in remote building control-systems, and we utilize the latest technology in our products. We combine design and production in efficient cooperation. We also help our customers develop new concepts and manufacture them ourselves.
OUMAN has 5 offices in Finland, located in Kempele, Oulunsalo, Rauma, Espoo and Turku. In addition to our locations, there are people in our field organization across Finland. We also have sales offices in Gothenburg and Tallinn. Our factory is located in Kuressaare, Estonia.
The OUMAN Group employs a total of about 290 professionals and has a turnover of EUR 39 million. In addition to the sharp product development expertise and efficient production team, OUMAN has a skilled group of building automation experts.