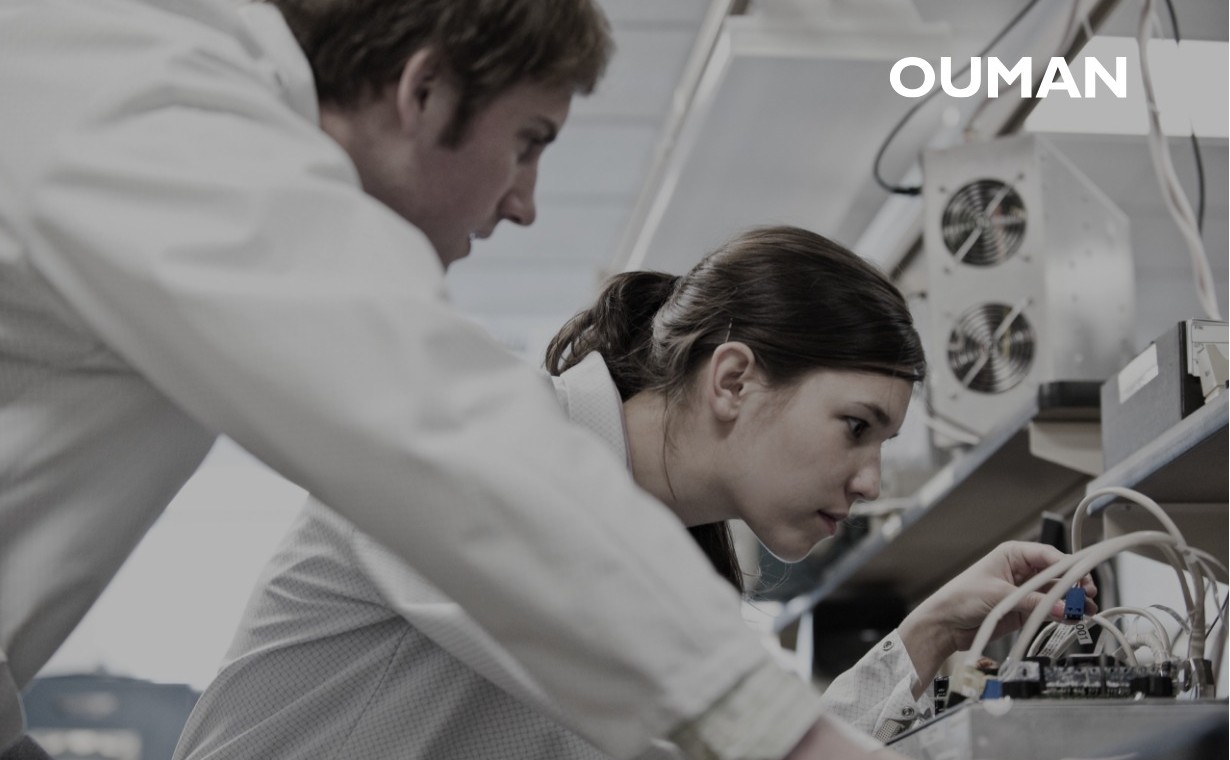 [Position filled] We are strengthening the OUMAN R&D team with a Build & Test Engineer, Kempele
This position has been filled!
Join the OUMAN team and create with us future smart homes and world-class building automation systems. We care for our planet and work every day towards a greener environment by creating solutions that help to reduce buildings' CO2 emissions. Our typical products are room units, controllers, sensors, and various tailored custom designs. We create products using the latest embedded technologies, IoT platforms, remote access capabilities, wireless technologies, and much more!
You could be our new build master and test engineer. With your good interpersonal skills and a team player attitude you will fit nicely to our crew. You have a constant desire to learn new technologies and better ways of creating new solutions.
Job description
You will work as part of our engineering team focusing on OUMAN products
In the build master role, you own the SW build environment and execute automated CI builds and manage SW releases
In the test engineer role, you will maintain production tester sequences, run product verification steps and participate in product remote update activities
In your role, you will be cooperating with the in-house teams and support customer projects
We appreciate
Experience of SW builds with CI/CD based on GitHub Actions
Skills in Robot Framework / test automation
Applicable technical education (M.Sc., B.Sc.) or thesis worker
Fluent in spoken and written Finnish and English
Self-imposed working attitude with an interest in developing your competencies and capabilities
We offer
Interesting and versatile job in a growing business
Flexible working hours and the possibility to work remotely some days per week
A relaxed work atmosphere, a supportive team, and experienced colleagues
Comprehensive occupational healthcare services
Lunch, sports & cultural benefits as well as bicycle- and massage benefit
Our offices in Kempele are located at Linnunrata 14.
Please send your CV and application letter to rekrytointi@ouman.fi by 12.1.2023.
For more information about the job please contact R&D Manager Vesa Paaso vesa.paaso@ouman.fi. Contact by phone (+358 40 840 2340) between 9-10 o'clock on following days: 4.1.2023 and 11.1.2023.
The candidate interviews will start as soon as interesting applications are received and the position will be filled when the right person is found.
In 40 years, the OUMAN Group has grown from a Finnish controller manufacturer to an international expert in the field of building automation. We are part of the Swedish Ernströmgruppen family business, which is more than 100 years old. Today there are 1,200 employees in over 30 sister companies belonging to Ernströmgruppen family. Ernströmgruppen's goal is to develop the companies towards more digital and sustainable future for generations to come.
OUMAN Group employs almost 300 professionals and has a turnover of EUR 39 million. We have 4 offices in Finland, located in Kempele, Rauma, Espoo and Turku. In addition to our locations, there are people in our field organization across Finland. We also serve foreign customers in Gothenburg and Tallinn. Our factories are located in Kempele, Finland and Kuressaare, Estonia. In addition to the sharp product development expertise and efficient production team, OUMAN has a skilled group of building automation experts.
Our solutions are enjoyed by residents, property owners, property managers, contractors, and equipment manufacturers across Europe. We are Scandinavia's largest manufacturer of HVAC controllers and produce more than 1,5 million products annually. We supply our customers with everything an automation contractor needs to control HVAC processes, and we have a wide range of controllers, field devices and building automation solutions. We are a pioneer in remote building control-systems, and we utilize the latest technology in our products. We combine design and production in efficient cooperation. We also help our customers develop new concepts and manufacture them ourselves. More information: www.ouman.fi, www.oumangroup.com. You can also follow us on LinkedIn and Facebook.