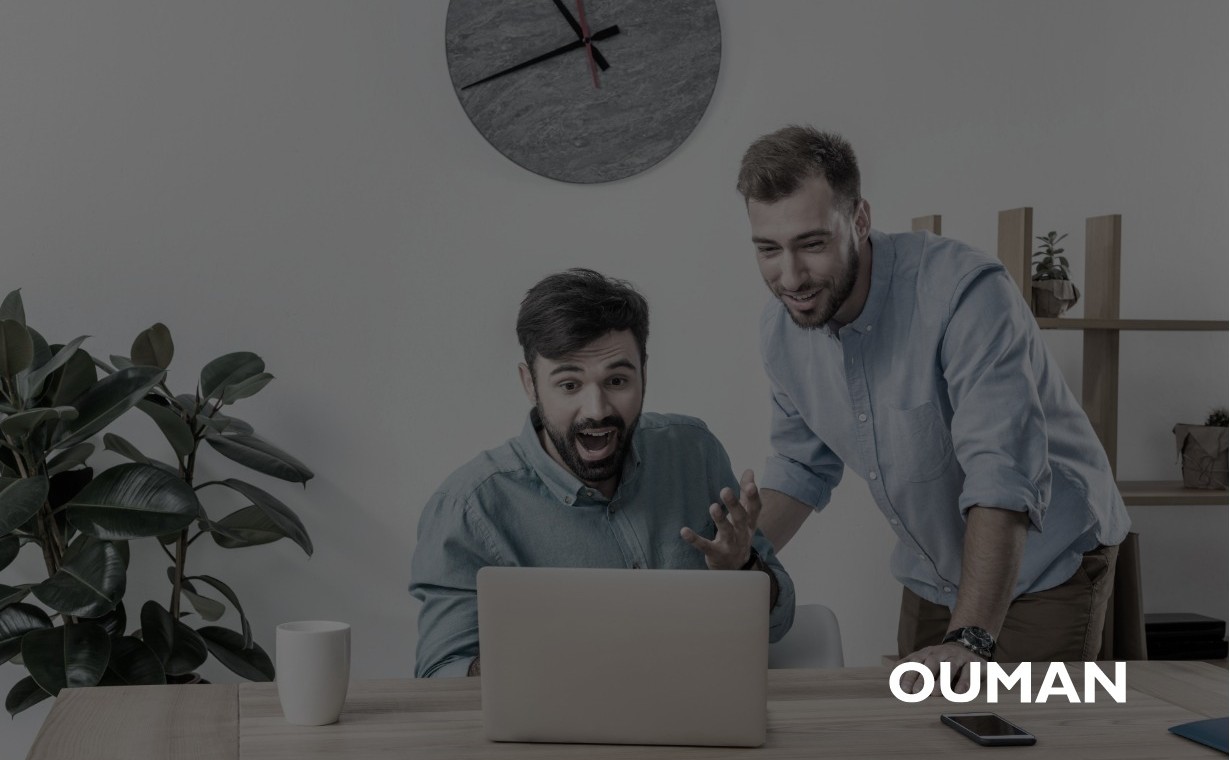 [Position filled] Open position: Marketing assistant to our team in Turku
This position has been filled.
A career at OUMAN is a career for the future! Join our team and create with us future smart homes, world-class automation systems, and customer products utilizing cutting-edge IoT technologies. We care for our planet and work every day towards a greener environment by creating solutions that help to reduce buildings' CO2 emissions. We offer our employees diverse and responsible tasks and the opportunity to develop their skills in an international environment.
Your main responsibilities include (but are not limited to) assisting us in our current marketing efforts and in an upcoming bigger project. You will also help sales by creating different kinds of content, so experience with Adobe's software is required. Your other responsibilities include managing our social media channels and developing our web presence. OUMAN is a big company, but the marketing department is small, so you will get a lot of experience from a wide array of marketing activities.
We are looking for someone at the beginning of their career and are very flexible with our choices. So, depending on your situation, this work can be done for example as a part-time job alongside your studies or you can be someone who has just graduated and is looking for full time work. What we value the most is an enthusiastic, open minded and can-do attitude. We would also very much appreciate if you had a keen interest in social media, good visual eye, and excellent communication & writing skills in Finnish and in English.
This position will initially be a fixed term contract for 6 months, after which there may be a possibility to move to a permanent contract.
Experience in the following is seen as a plus (but not required):
Google's software, e.g. Analytics
HubSpot
Webflow
Shopify
WordPress
Experience in filming videos
We offer
Interesting and versatile job in a company that's products pave the way to a sustainable future
Flexible working hours and the possibility to work in the office and remotely
A relaxed work atmosphere, supportive team and experienced colleagues
Comprehensive occupational healthcare services
Lunch, sports & cultural benefits as well as bicycle- and massage benefit*
(*depending on the contract type some limitations may apply to these benefits)
If this peaked your interest and feels like a match to you, please send your application by 30.10.2022 to rekrytointi@ouman.fi
For any further information you can reach out to our Marketing Manager Tette Niinimäki, +358 40 586 7368, tette.niinimaki@ouman.fi
More information about our company: www.oumangroup.com. You can also follow us on LinkedIn, Facebook, Twitter and Instagram.
In 40 years, the OUMAN Group has grown from a Finnish controller manufacturer to an international expert in the field of building automation. We are part of the Swedish Ernströmgruppen family business, which is more than 100 years old. Today there are 1,200 employees in over 30 sister companies belonging to Ernströmgruppen family. Ernströmgruppen's goal is to develop the companies towards more digital and sustainable future for future generations.
Our solutions are enjoyed by residents, property owners, property managers, contractors, and equipment manufacturers across Europe. We are Scandinavia's largest manufacturer of HVAC controllers and produce more than 1,5 million products annually. We supply our customers with everything an automation contractor needs to control HVAC processes, and we have a wide range of controllers, field devices and building automation solutions. We are a pioneer in remote building control-systems, and we utilize the latest technology in our products. We combine design and production in efficient cooperation. We also help our customers develop new concepts and manufacture them ourselves.
We have 4 offices in Finland, located in Kempele, Rauma, Espoo and Turku. In addition to our locations, there are people in our field organization across Finland. We also serve foreign customers in Gothenburg and Tallinn. Our factory is located in Kuressaare, Estonia.
OUMAN Group employs almost 300 professionals and has a turnover of EUR 39 million. In addition to the sharp product development expertise and efficient production team, OUMAN has a skilled group of building automation experts.